NHPI PRIME
Dr. Sanelli is the director of the NHPI Policy Research and IMaging Effectiveness (PRIME) Center, which sits within the Institute of Health System Science at the Feinstein Institutes for Medical Research.
NHPI PRIME focuses on research that will generate evidence-based imaging recommendations for informing health policy decisions to improve patient care and population health. Studies within the NHPI PRIME division develop and utilize comparative effectiveness and decision modeling methodologies that incorporate radiology-specific factors, such as radiation risks and time delay to imaging, as well as patient-specific characteristics to determine the optimal clinical care pathway for individual patients.
Investigators collaborate with decision scientists, health economists, clinicians, database managers, and research information technologists, and utilize resources across the health system to build unique datasets that incorporate the electronic medical record (EMR), imaging data, and claims data to provide real-world data to inform decisions at the point of care.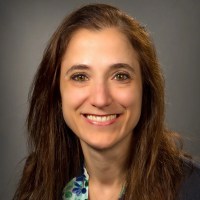 Principal Investigator
Research Team: Jason Wang, PhD, Mehrad Bastani, PhD, Artem Boltyenkov, PhD, Maria Sanmartin, PhD, and Kinpritma Sangha, PhD