May 22, 2023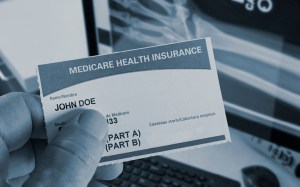 New data from the Harvey L. Neiman Health Policy Institute® offers insight into the differences between reimbursement rates for the two programs — bringing to light striking variations.
While Medicare reimbursement rates are consistent nationally, differing only by a geographic cost index, Medicaid reimbursement rates are determined by each individual state and are based on one of three factors: 1) a percentage of Medicare, 2) a market assessment structured by the state or 3) a relative value scale. In general, Medicaid reimbursement rates tend to be much lower — usually equaling only about 78% of Medicare reimbursement. Further, the rates vary substantially across states and for specific procedures.
Given the importance of imaging reimbursement deficiencies in ACR advocacy, the ACR Government Relations team collected the past 10 years of state-level Medicaid and Medicare reimbursement rates for 10 common procedures of varying complexity. The Harvey L. Neiman Health Policy Institute® analyzed these data and created heat maps, now available on our website. 
Read the full ACR Bulletin June 2023 Column